Commercial Overhead Door Installation & Repair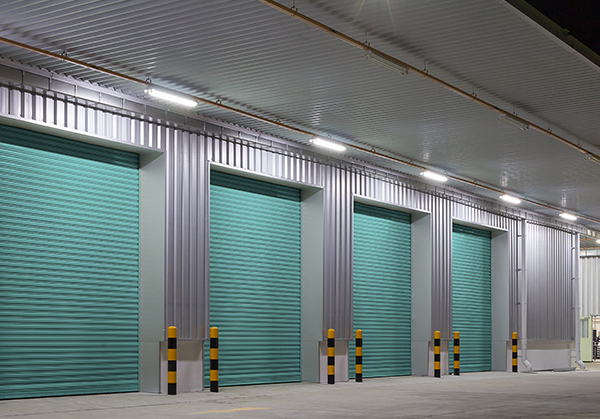 Meeting All Your Business's Garage Door Needs
Bergen County Overhaed Doors offers a variety of industrial and commercial garage door services to suit your business's needs. With over 20 years experience, we can handle any repair or upgrade needed to keep your door in working order.
Our selection of industrial and commercial garage doors include:
Sectional Doors
Rolling Steel Doors
Full View Doors
Loading Dock Equipment
Garage Doors to Suit Any Commercial or Industrial Property
Whatever type of commercial or industrial property you're responsible for, we can arrange to fit an appropriate garage door for it. We can help you find the right commercial overhead door, roll up door, sectional door, self-storage door, or any other type of garage door for that matter. Our warehouse is stocked with a large selection of doors ready to be shipped, or we can arrange to build a custom door for you.
Doors to Fit Your Specification
If you're looking for a commercial overhead door for an industrial garage, you'll be able to pick from a variety of materials, as well as your choice of color. We can provide doors that are suited to a for all type of temperate conditions, including extreme heat or cold, as well as weather-proof doors able to take the best the elements can throw at it. We're also able to help design doors for extraordinary application.
Second to None Service
Choose your commercial overhead door, roll up door or other garage door from our collection and you'll enjoy the very best in customer service. We'll arrange delivery and installation, ensuring your door is perfectly fitted. We offer repair service and installation for most brands of garage doors, openers, springs and tracks. We'll offer future maintenance and repairs and provide expert advice that will give your door a longer lease of life. We'll do all of this, and more, with a smile on our face, while treating you with the respect you deserve.
Serving Central and Northern New Jersey
For more than 20 years we've helped businesses in New Jersey find the right industrial and commercial garage doors. The next time you're looking for a high quality and affordable industrial or commercial garage door, be sure to come to us!